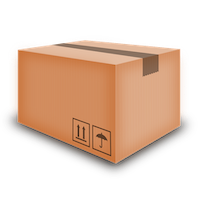 Ocean Cargo
International Ocean Cargo Shipping represents one of the most cost-effective means of shipping your personal or commercial cargo around the world. But with the number of ocean shipping firms out there involved in ocean shipping, finding one that suits your needs can be quite stressful. This directory takes the stress out of the process, and gives your search focus and scope with a world class selection of ocean shipping companies at your disposal.
Use the map below to select the country for your Ocean Cargo:
Overseas Ocean Shipping Companies
We have tried to ensure that you have a plethora of ocean cargo shipping companies from which to choose one that best meats your consignment needs. However, you must decide which one best fits your needs by contacting them and assessing the quotes that they send you as they pertain to your shipment.
Compare International Ocean Freight Services
When ensuring your goods to an overseas ocean shipping company the most important factors to consider are those of quality of service and the protection of your consignment. So as you decide which ocean shipping firm is best equipped for the job, also make sure that they offer the level of service that you deserve.
Ocean Cargo Message Board:
Household International Movers to Macedonia

Hello and thank you for reading my forum post as I ask for information about household international movers to Macedonia. I was born and raised here in Spain, but I have more relatives in Macedonia, than I have remaining in Spain. So next month, I pl ...

Packing and Shipping my Household items from Thailand to Islamabad, Pakistan

I would like to have quote for packing and shipping my houes hold items such as tv, music system, decoration items, suitcaes, lamps, sofa set, bed sets etc. I live in Mae Hong Son which is near Chiang Mai, Thailand and like to move back after my as ...

Shipping used personal household items from KL to Rome & Nairobi

I am interested in shipping some of my used personal goods from Kuala Lumpur to the following destinations on LCL basis as follows: 1. To Rome, Italy between 6-8 cubic meters 2. To Nairobi, Kenya, about 3 cubic meters I would estimates of costs for ...